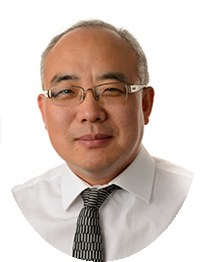 Prof. Joe Dong
Nanyang Technological University, Singapore;The University of New South Wales, Australia
IEEE Fellow



Prof Z.Y. Dong is currently Professor of Energy Systems with Nanyang Technological University, Singapore. His previous roles include SHARP Professor with the University of New South Wales (UNSW), Australia. He was the inaugural Director of UNSW Digital Grid Futures Institute, Director of ARC Research Hub for Integrated Energy Storage Solutions, Ausgrid Chair and Director of Ausgrid Centre for Intelligent Electricity Networks providing R&D support for the AU$500m Smart Grid, Smart City national demonstration project of Australia. His research interest includes power system planning, load modelling, smart grid, smart cities, energy market, renewable energy and its grid connection, and computational methods and their application in power system analysis. He has been serving as editor/associate editor of several IEEE transactions and IET journals. He is a Fellow of IEEE.


Prof. Mohamed Benbouzid
University of Brest, France
IEEE Fellow



Mohamed Benbouzid received the B.Sc. degree in electrical engineering from the University of Batna, Batna, Algeria, in 1990, the M.Sc. and Ph.D. degrees in electrical and computer engineering from the National Polytechnic Institute of Grenoble, Grenoble, France, in 1991 and 1994, respectively, and the Habilitation à Diriger des Recherches degree from the University of Picardie "Jules Verne," Amiens, France, in 2000.
After receiving the Ph.D. degree, he joined the Professional Institute of Amiens, University of Picardie "Jules Verne," where he was an Associate Professor of electrical and computer engineering. Since September 2004, he has been with the University of Brest, Brest, France, where he is a Full Professor of electrical engineering. Prof. Benbouzid is also a Distinguished Professor and a 1000 Talent Expert at the Shanghai Maritime University, Shanghai, China. His main research interests and experience include analysis, design, and control of electric machines, variable-speed drives for traction, propulsion, and renewable energy applications, and fault diagnosis of electric machines.
Prof. Benbouzid has been elevated as an IEEE Fellow for his contributions to diagnosis and fault-tolerant control of electric machines and drives. He is also a Fellow of the IET. He is the Editor-in-Chief of the INTERNATIONAL JOURNAL ON ENERGY CONVERSION and the APPLIED SCIENCES (MDPI) Section on Electrical, Electronics and Communications Engineering. He is a Subject Editor for the IET RENEWABLE POWER GENERATION. He is also an Associate Editor of the IEEE TRANSACTIONS ON ENERGY CONVERSION.
Prof. Dr. Murat Fahrioglu
Middle East Technical University, Northern Cyprus Campus, Turkey
IEEE Member



Dr. Murat Fahrioglu obtained the BS (Hon) degree in Electrical Engineering from Michigan State University, in 1993, the MS degree (1994) and the PhD degree (1999) from the University of Wisconsin - Madison. He is currently an Assoc. Professor at Middle East Technical University - Northern Cyprus Campus in the Department of Electrical and Electronics Engineering. His main research is electric power systems and more specifically in the design of demand management contracts between electric utilities and their customers to avoid forced outages. He is also working on renewable energy integration into power systems and assessment of solar and wind energy resources. His most recent research is about interconnecting the power systems of neighboring countries to enhance renewable energy use. 
Prof. Henrik Lund
Aalborg University, Denmark




Henrik Lund (born 2 July 1960) is a Danish engineer (M.Sc.Eng.1985) and Professor in Energy Planning at Aalborg University in Denmark. He holds a Ph.D. in Implementation of Sustainable Energy Systems (1990), and a Dr. Techn. in Choice Awareness and Renewable Energy Systems (2009).
Henrik Lund is a highly ranked world-leading researcher. He is listed among ISI Highly Cited researchers ranking him among the top 1% researchers in the world within engineering and on the Stanford list of top 2% scientists.
Henrik Lund has many years of management experience as head of department for approx. 200 staff persons (1996-2002), head of section for approx. 50 persons (2014 – 2016) and head of research group of 20-30 persons (2002 – present). During his time the Sustainable Energy Planning research group at Aalborg University has now grown to approx. 30 staff members including 4 professors.
Henrik Lund is Editor-in-Chief of Elsevier's high-impact journal Energy with annual 10000+ submissions.
Henrik Lund is the author of more than 400 books and articles including the book ''Renewable Energy Systems". He is the architect behind the advanced energy system analysis software EnergyPLAN, which is a freeware used worldwide that have form the basis of more than 200 peer reviewed journal papers around the world.

Speech title "Resilient and Fully Decarbonized Smart Renewable Energy Systems"
Abstract-This presentation focusses on how societies can design and achieve resilient and fully decarbonization energy systems based on renewable energy. The presentation addresses a set of methods and criteria to design Smart Energy Systems, while considering the context of 100% renewable energy on a national level. Countries should handle locally what concerns local demands, and at the same time acknowledge the international context when discussing resources and industrial and transport demands. Following such approach will also lead to a resilient energy solution. To illustrate the method, it is applied to the cases of Denmark and European within the context of a global fully decarbonized energy system.

The goals of the Danish Government supported by the Danish Parliament is to reduce Greenhouse gas emissions by 70% in 2030 and to achieve a net zero emission society by 2050. Moreover, due to the war in Ukraine, there is also a strong wish for a resilient energy supply. This presentation includes a list of theoretical and methodological considerations as well as a concrete proposal on how such targets can be implemented. It is highlighted that already now one must think beyond 2030 to prepare for the next step to achieve a full decarbonization by 2040 or 2050. It is also highlighted that a country such as Denmark must consider how to include its share of international shipping and aviation as well as how to design a solution with Denmark's share of sustainable biomass resources.

Moreover, the presentation includes the results of detailed hourly modelling of the EU "A Clean Planet" scenarios for a fully decarbonized Europe in 2050 and compare it to a "smart energy systems" alternative. The case illustrates how the focus on a fully sector-coupling as expressed in a smart energy systems approach will lead to higher energy efficiency and the identification of a more affordable green transition in Europe.